Rest Easy with Cybersecurity Protection
Xentric is the best!!! You can trust them with your business. They are our ITs for the past 6 years and we couldn't have better ones. After changing IT guys every half a year we finally found a trusted company who cares about you like they do about themselves.
Modern threats need modern defenses
In the past, cyber threats were singular in nature. Viruses were the attack vector, intending to do harm. Anti-Virus the protection against them, to keep you from harm.
Today, the attacks come in many forms. It might be against your servers, your workstations, your emails, your phones. The attack types vary too, from malware to phishing scams.
There is no one protection against everything, you need to take measures to protect everything. These various measures overlap, creating layers that seal the gaps and ensure you are protected as much as possible.
Cybersecurity is a practice
There's no one magical solution that covers everything. Threats come from all directions and in many forms. Protections need to be in place for each of them.

Perimeter Security
Preventative Measures

Infrastructure Security
Detection & Response

Data Security
Backup, Recovery, and Continuity
A cord of three strands is not quickly broken.
Layered security tools create a strong and robust defense.
An ounce of prevention is worth a pound of cure. These are all the preventative measures you take to keep bad agents out of your business.

93% of all networks can be breached within 2 days. You must assume a breach will occur at some point. Detection & Response is the solution to handle that scenario. 
How fast will a breach be recognized? How quickly will it be neutralized?

Your data is the vital lifeblood of your business. You can't function without it, so plan to protect it.

Is your security lacking in some way?
We can help!
Xentric Solutions has been awarded
"Top Managed Provider" and "Best Managed IT Provider" in Los Angeles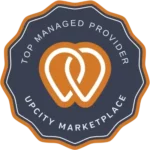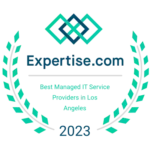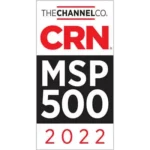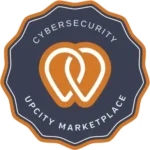 One million percent recommend Xentric Solutions! They know their stuff, work hard to provide the best customer service possible, and make themselves available when you need them most. They are reliable, knowledgeable, and great to work with. If you're considering hiring Xentric, do it without hesitation.
Xentric Solutions has been handling our IT needs for years. They are extremely helpful, responsive, professional and always looking out for our best interests. We don't know where we would be without their assistance and support. We simply cannot say enough about how pleased we are with Xentric Solutions.
I manage IT for a multi-location health care provider, so it's hard for me to oversee each location in real-time.  Xentric Solutions has been a savior for me and my company. They provide support whenever we need and are always looking out for our best interests. Thank you Xentric Solutions!
Xentric Solutions is always there when I need them. Amazing customer service, easy to get a hold of, extremely knowledgeable and always meet our needs. They always look out for our best interests when it comes to phones, security, servers and back-ups.
We are so pleased and thankful for the outstanding service Arthur & his team have provided us since day 1.
Xentric upgraded all my inhouse computing from multiple physical servers to one virtualized server and switched us from traditional phone system to an internet phone system. They did all the work (planning, procurement, installation and support), ensuring that all 25 older workstations were upgraded and meshed with the new installation. Since then, Xentric has provided consistent, reliable support for all hardware needs.
Extremely knowledgeable in the field of cybersecurity for small businesses. They provide outstanding information and services at very reasonable rates. I cannot think of any other place to go. Very trustworthy. I was left with confidence that I am in good hands with Xentric Solutions.
We use Xentric for all our business IT needs. They always provide excellent customer service and are very professional. They are extremely knowledgeable and I highly recommend them to any business.
Xentric's knowledge in tech and business has been an integral part of my company's growth.

Ready to defend your business?
Find out how to secure it today!

No worries, it's a lot to digest. 
Why don't you continue with our infographic "The How and Why of Cybersecurity."
– absolutely FREE.
And when we say free we mean it, no email forms to fill out or paywalls to get by. It's truly free.
Here's a couple choice blog posts on the subject of Cybersecurity.
Feel free to check out all of our free, educational content on our Resources Page.