Xentric is a different kind of IT partner.
Success Starts
with a First Step
Business Technology, Re-imagined for Small Business Owners Like You
It's no secret technology is one of the greatest opportunities for modern businesses to simplify, streamline, speed up, and scale their operations faster than ever before…
But many small businesses (the kind who do not have massive in-house I.T. departments!) do not feel that way. Instead of an exhilarating opportunity that makes life easier, technology can become a hindrance, one of your riskiest expenses, and a source of constant frustration and confusion.
Your Trusted Technology Partner
Xentric was founded by small business owners just like you who have experienced the disadvantages of going up against enterprise-level corporate competition.
In fact, we first set out on our entrepreneurial journeys in the early 1990's, embarking on multiple business ventures that allowed us to put our knowledge of technology to practical use by creating our own tried and true systems for success.
Our extensive background in business technologies allowed us to successfully launch and operate our own string of non-IT businesses. But it also helped us see something else:
The dire need for IT solutions that enable small businesses to compete with enterprise-level companies (without even thinking about it). Here's how it works…

George Mkrtchyan
CEO & Co-Founder

Arthur Gaplanyan
President & Co-Founder

Barrett Dilger
Operations Manager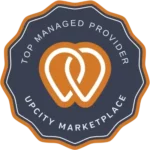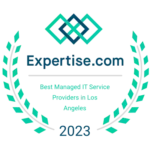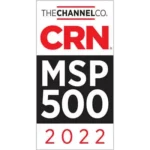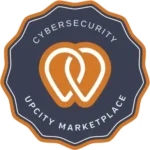 Our IT services manage your tech,
allowing you to focus on your business
Envisioned With Your Business In Mind
Business Technology, Re-imagined for Small Business Owners Like You
Xentric was born from the idea that no small or medium sized business should ever be at the mercy of a rapidly changing IT industry.
To that end, we not only take over full management of your hardware and software needs both now and in the future, we can help you take "tech innovation" by the horns and turn your business into a technological powerhouse within your limited budget.
Our specialty is in helping you find ways technology can improve profits, save costs, streamline processes, and positively affect your bottom line.

When you work with Xentric, you aren't just working with another team of IT guys. You're connecting with a deeply invested partner who is committed to seeing your business succeed from day one.
The only question is: are you ready to see the future of your business?
One million percent recommend Xentric Solutions! They know their stuff, work hard to provide the best customer service possible, and make themselves available when you need them most. They are reliable, knowledgeable, and great to work with. If you're considering hiring Xentric, do it without hesitation.
Xentric Solutions has been handling our IT needs for years. They are extremely helpful, responsive, professional and always looking out for our best interests. We don't know where we would be without their assistance and support. We simply cannot say enough about how pleased we are with Xentric Solutions.
I manage IT for a multi-location health care provider, so it's hard for me to oversee each location in real-time.  Xentric Solutions has been a savior for me and my company. They provide support whenever we need and are always looking out for our best interests. Thank you Xentric Solutions!
Xentric Solutions is always there when I need them. Amazing customer service, easy to get a hold of, extremely knowledgeable and always meet our needs. They always look out for our best interests when it comes to phones, security, servers and back-ups.
We are so pleased and thankful for the outstanding service Arthur & his team have provided us since day 1.
Xentric upgraded all my inhouse computing from multiple physical servers to one virtualized server and switched us from traditional phone system to an internet phone system. They did all the work (planning, procurement, installation and support), ensuring that all 25 older workstations were upgraded and meshed with the new installation. Since then, Xentric has provided consistent, reliable support for all hardware needs.
Extremely knowledgeable in the field of cybersecurity for small businesses. They provide outstanding information and services at very reasonable rates. I cannot think of any other place to go. Very trustworthy. I was left with confidence that I am in good hands with Xentric Solutions.
We use Xentric for all our business IT needs. They always provide excellent customer service and are very professional. They are extremely knowledgeable and I highly recommend them to any business.
Xentric's knowledge in tech and business has been an integral part of my company's growth.
Realize your company's true potential
Contact us now and find out what Xentric Solutions can do for you.