GREATER LOS ANGELES IT SUPPORT AND SERVICES
Don't Struggle with your IT.
Harness its power to
work for you.
"Xentric's knowledge in tech and business has been an integral part of my company's growth"
Most small business owners don't know how to turn their tech into a competitive advantage,
so we give them enterprise-level service that fits their budget, ensuring they can grow and scale with ease.
I'm not happy with my current IT support.
I need extra support for my IT staff.
We're growing and need IT support
I'm worried about getting hacked.
"I'm not a techy person but Arthur makes me understand my IT."
Need some help with your IT?
Book a quick meeting with Arthur.
Super personalized experience. Communication was quick, easy, and to the point. As soon as I told Xentric my needs, they sent me the best options, and made sure that I was set up and ready to go ASAP.
You deserve to have your technology running like a well-oiled machine
Worry Free IT
Tech That Works For You
Safe and Secure
A Dedicated Partner
Is your tech holding you back?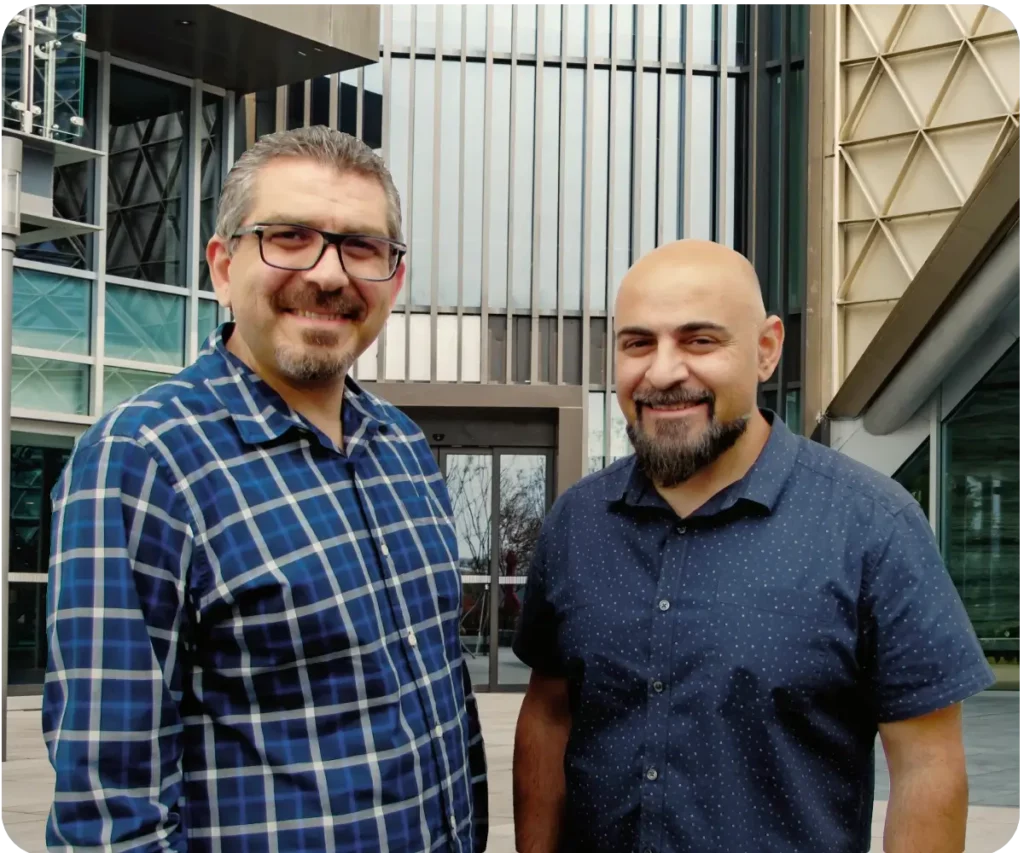 We get it.
That's why we made Xentric [zen-trik]
(a zen-like, customer-centric experience)
Everyone knows technology is the backbone of every modern business and plays an essential role in its success.  So why do most small business owners have a love-hate relationship with their tech?
Technology is a tool that helps you succeed, but only if implemented correctly or it can hold you back.
We get it.  We've run many ventures throughout the years and grew them to success through the use of the business technology we tried, tested and perfected.
We have the experience of designing, implementing, and supporting strategic IT solutions that fit your business needs.
Our goal is to partner with you to provide proactive IT solutions that meet your business today, and scalable for your business tomorrow.
We support many businesses like yours in the San Fernando Valley and greater Los Angeles area.
Do you have a staff greater than 10 and need a trusted, dedicated partner to manage your tech?
We'd love to champion your IT and help you succeed!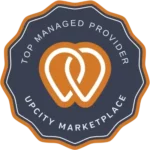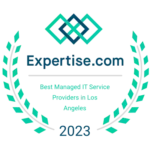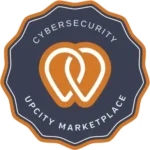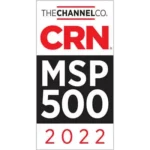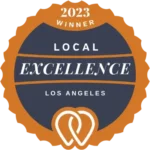 We handle large projects and big issues, but we also snuff out the little things daily – so they don't become big.
Trusted by
Critical
Medical
Legal
Electronics
Government
Financial
Education
Organizations
Our cyber-security expertise is relied on in industries where privacy is the utmost concern
We have retained nearly all customers that have put their trust in us. Dare we call it love?
"We are so pleased and thankful for the outstanding service Arthur & his team have provided us since day 1"
Empower your business with a partner fully vested in your success
We engineer solid networks made for modern business. Then we monitor and maintain them to keep things running smoothly.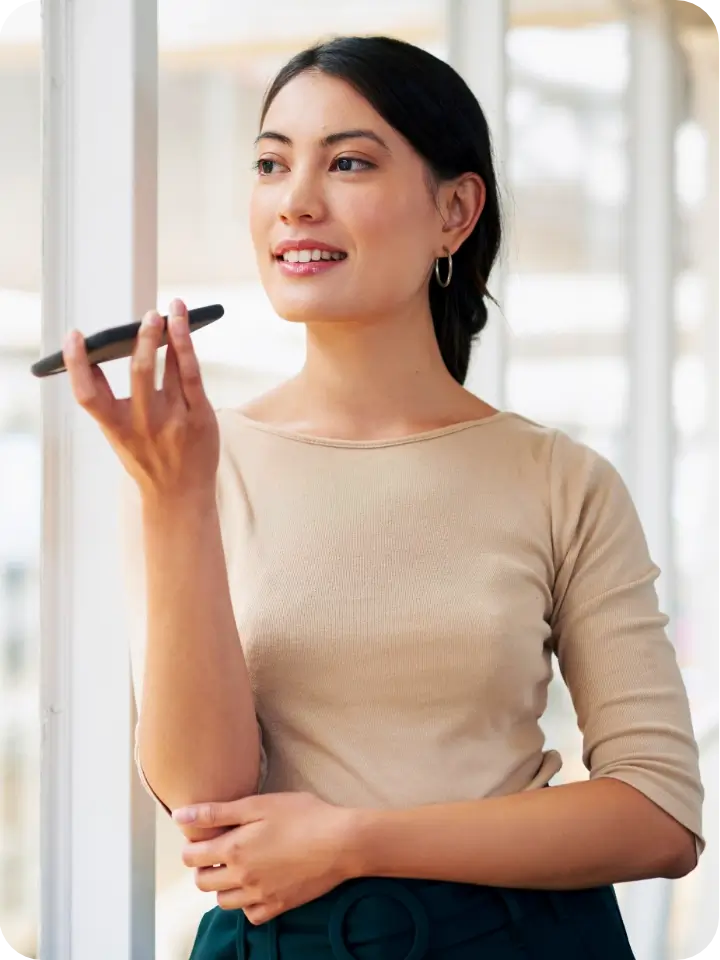 The traditional approach to IT support was reactive, only dealing with an issue once it arises. 
In the industry we call this a Break/Fix model, where you wait until something breaks before you fix it. This just doesn't work anymore. It's too chaotic, disruptive, and costly to your business operations.
The modern approach to IT support is called Managed Services.
This is a proactive, preventative approach, "managing" your IT needs, monitoring and maintaining your systems and preventing problems before they arise while also offering layers of cybersecurity to protect from the ever rising cyber crime rates.
It is a less expensive solution long term because it treats your IT as an integral part of your company, strategically implemented to work with you, rather than an afterthought tacked on without any regard to it's importance. 
When you treat your IT as an investment rather than expense it actually reduces IT infrastructure costs and optimizes staff productivity by reducing downtime. This saves you money.  
We consult with you to strategically find productivity solutions for your business that can track along with your business needs and growth.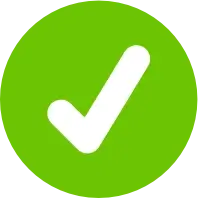 Peace of mind knowing your company data is protected.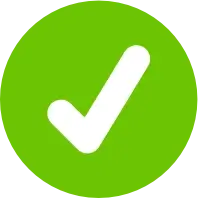 Save money by reducing costly downtime. Get more done!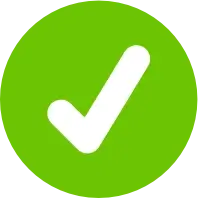 Increased productivity from a reliable network structure.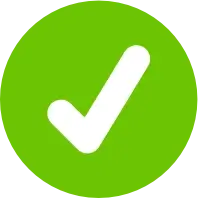 Security for all Work From Home and Hybrid Work environments.
What's an IT Review?
We ask some questions to get an overview of your business and current state of your technology.
We'll provide a report covering this status and our recommendations.
You get an idea on where your strengths and weaknesses are, and how to move forward with success.
Managed IT services reduce server and network downtime an average of 85%.
Recapture that productivity and keep your users happy.

All for Health, Health for All
All For Health, Health For All is a multi location Community Health Center spread across the County of Los Angeles.
The Problem:
With over a dozen locations, it was hard for their IT department to monitor all locations at once.
Aging hardware was causing issues with their networks, systems, and unreliable phone service.
Our Solution:
We replaced out their aged hardware and implemented a replacement plan to prevent similar scenarios in the future.
All connections and communications between branches are secure and HIPAA compliant.
Our Xennect phone services allow for critical communication control and transfering between locations based on schedules.
The Result:
This "always on" environment is now truly always on with a resilient network infrastructure.
Each branch is more productive and as a whole, the company functions smoothly and without issues or major downtime.
Cybercriminals can breach virtually every company network.
Know that your data is safe from hackers and backups are securing your vital information.

A2Z Legal
A2Z Legal is a law office located in Burbank, CA.
Specializing in personal injury cases against large insurance companies, they have made a name for themselves taking on major, high profile cases.
Being in the legal field, very sensitive personal and financial client data is stored in their database.
The Problem:
They were NOT a managed service client of ours, and functioned solely with their internal IT.
As such, their cyber security was not strong enough and they fell victim to a ransomware attack.
Our Solution:
Putting the toothpaste back in the tube is a big problem, and not always possible.
However we were able to mitigate the damage by being alerted early enough and disconnecting portions of their network.
Recovering the data was costly, but far less so than paying the ransom. We were fortunate enough to be able to recover 95% of their data.
Most importantly, we implemented layers of strong security measures so they would be protected from these types of attacks, and instituted a backup solution for disaster recovery.
The Result:
They function as if nothing had ever happened. With our cyber security they can rest easy that they are protected against cyber threats.
Over half of small business owners believe their tech tools used right now actually get in the way.
Managed IT scales perfectly with your business as it grows.

Kraft Miles, A Law Corporation
Kraft Miles is a family law practice in Woodland Hills, CA. With the nature of their business, productivity and security is key, and downtime is not an option.
The Problem:
They have multiple attorneys that require hybrid working, both in and out of the office.
Their work includes confidential file sharing of thousands of documents and images both in office and externally.
They also needed a better telecommunications solution.
Our Solution:
We upgraded their firewall to protect their network and gave VPN access so they may work remotely in a secure fashion.
Local Network Storage was installed for all of their documentation and sharing. Local hardware was used for speed and security, and also backed up to encrypted cloud storage to prevent data loss.
Our Xennect VOIP services were implemented for their telecommunications, allowing customized call routing and mobile access.
The Result:
The Kraft Miles network is secure and reliable, allowing productive work in any location.
They have consistently grown their business and been recognized in the industry multiple times.
You can read Joy Kraft's review  here.
It's easy to transform your IT. Let us show you how!
1. Contact Us
Get a free 15 minute assessment
2. Let us guide you
We'll customize an IT strategy that fits your business
3. Give the OK
We'll execute the strategy
4. Results
You can spend time on your business instead of your tech.
What our clients are saying...
Xentric Solutions has been handling our IT needs for years. They are extremely helpful, responsive, professional and always looking out for our best interests. We don't know where we would be without their assistance and support. We simply cannot say enough about how pleased we are with Xentric Solutions.
I manage IT for a multi-location health care provider, so it's hard for me to oversee each location in real-time.  Xentric Solutions has been a savior for me and my company. They provide support whenever we need and are always looking out for our best interests. Thank you Xentric Solutions!
Xentric Solutions is always there when I need them. Amazing customer service, easy to get a hold of, extremely knowledgeable and always meet our needs. They always look out for our best interests when it comes to phones, security, servers and back-ups.
We are so pleased and thankful for the outstanding service Arthur & his team have provided us since day 1.
Xentric upgraded all my inhouse computing from multiple physical servers to one virtualized server and switched us from traditional phone system to an internet phone system. They did all the work (planning, procurement, installation and support), ensuring that all 25 older workstations were upgraded and meshed with the new installation. Since then, Xentric has provided consistent, reliable support for all hardware needs.
Extremely knowledgeable in the field of cybersecurity for small businesses. They provide outstanding information and services at very reasonable rates. I cannot think of any other place to go. Very trustworthy. I was left with confidence that I am in good hands with Xentric Solutions.
We use Xentric for all our business IT needs. They always provide excellent customer service and are very professional. They are extremely knowledgeable and I highly recommend them to any business.
Xentric's knowledge in tech and business has been an integral part of my company's growth.
One million percent recommend Xentric Solutions. They know their stuff, work hard to provide the best customer service possible, and make themselves available when you need them most. They are reliable, knowledgeable, and great to work with. If you're considering hiring Xentric, do it without hesitation.
As a small business owner, I am impressed with the competitive prices, excellent professional service, and quick turn-around time with Xentric Solutions for all of my IT needs.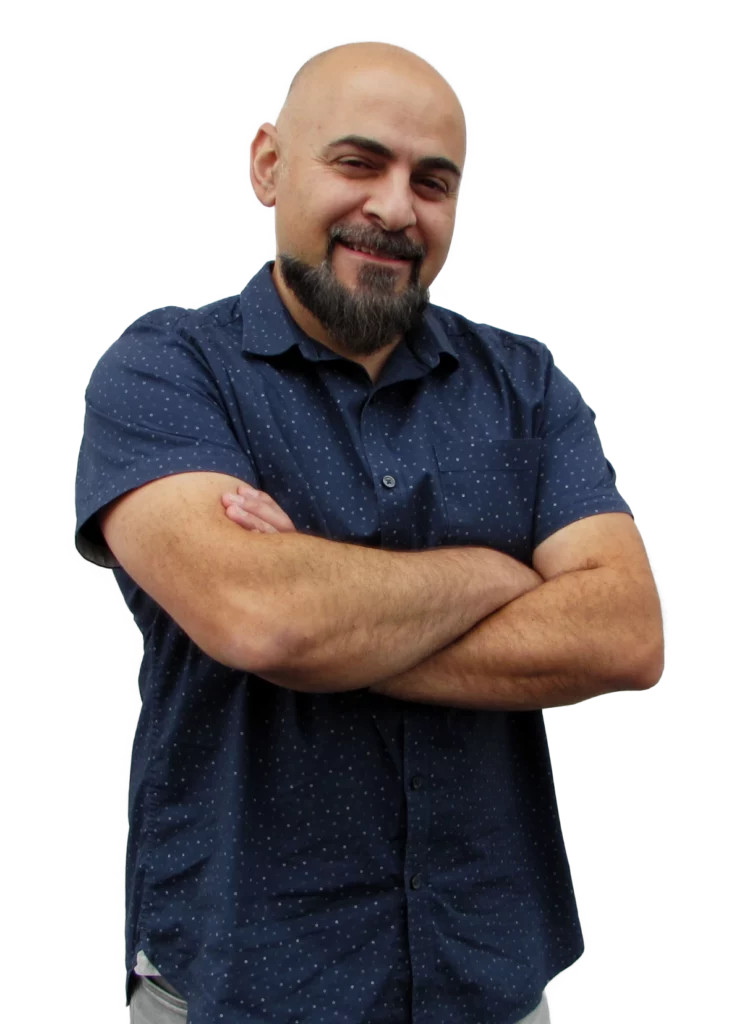 Here's what you get to streamline your business:
Free up your resources by utilizing managed IT services while always having remote experts on hand when you need them.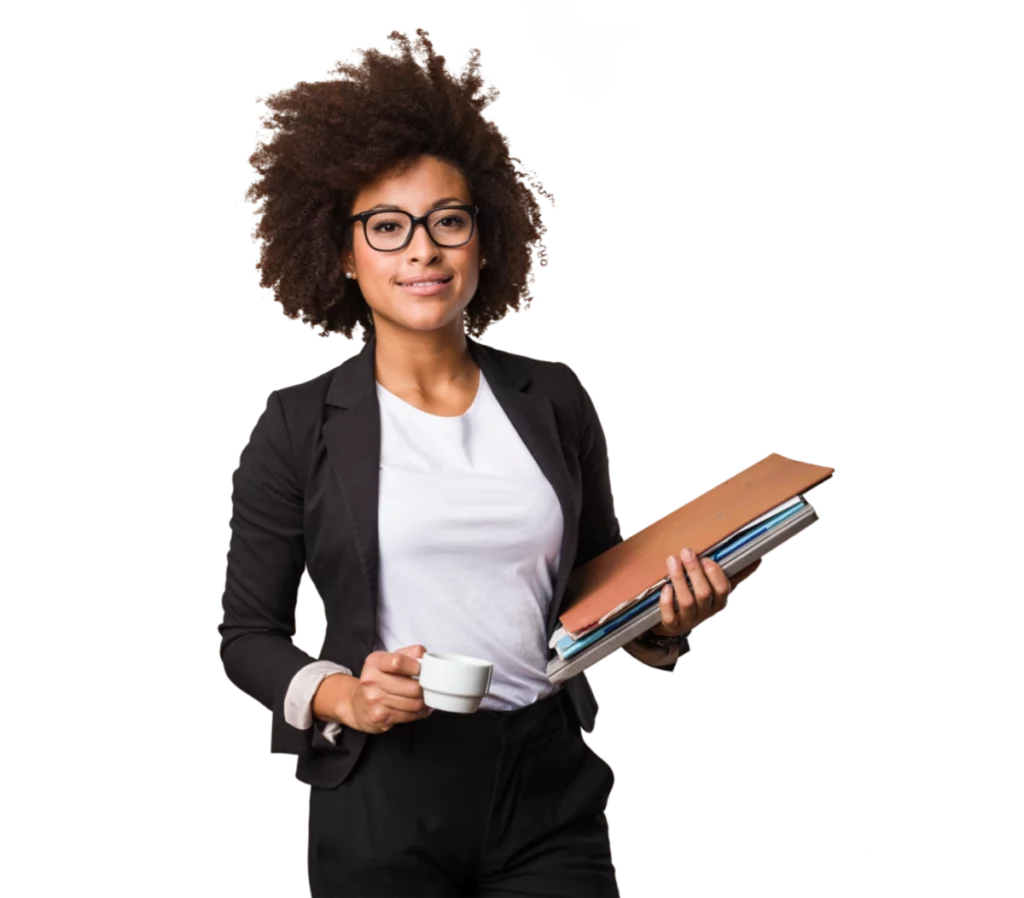 Are you ready to turn your business technology into a competitive advantage?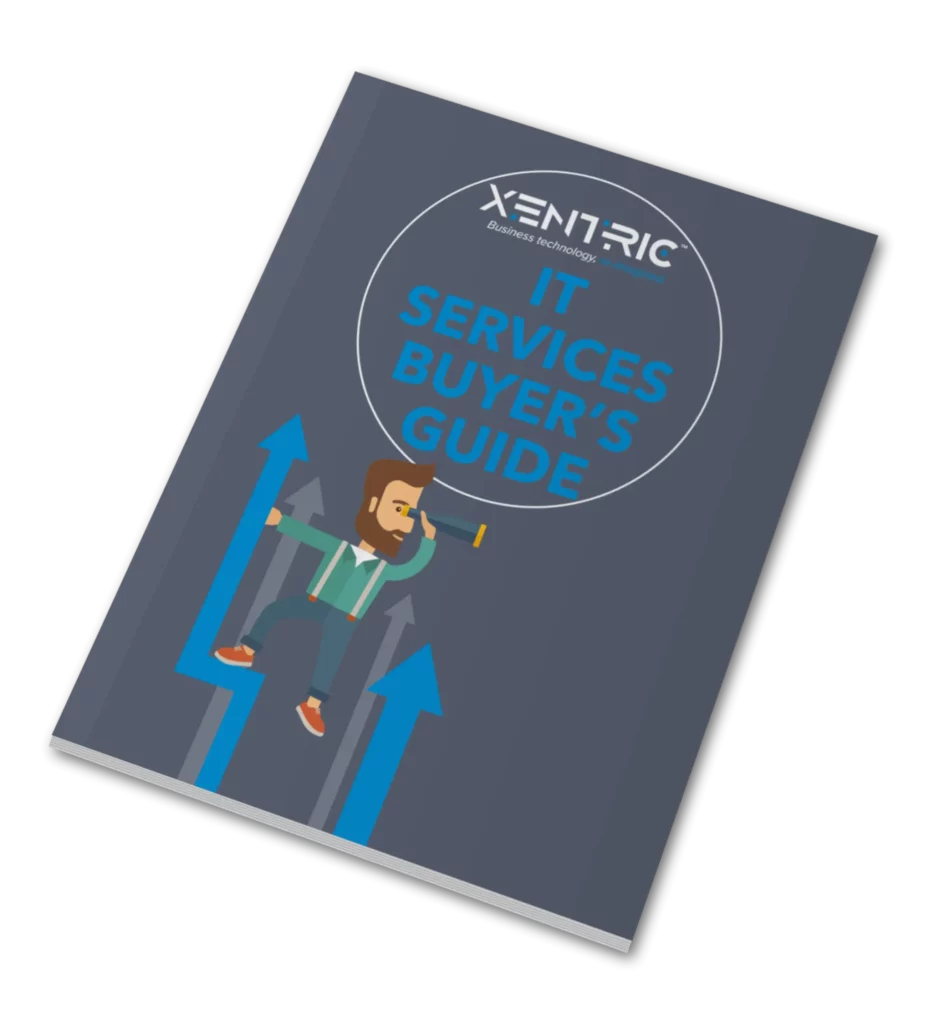 Trying to find the right partner to handle your IT?

It's difficult. You probably don't know technology very well, and all the companies seem the same.
It's scary. There is a lot of risk involved in having a company take control of your tech.
So how do you make a decision?
Here's how.
The IT Services Buyers Guide is a comprehensive 50-page book about selecting the right IT partner.
Download your copy – absolutely FREE.
And when we say free we mean it, no email forms to fill out or paywalls to get by. It's truly free.
We simply want to empower you to find the right IT partner for your business (even if it's not us).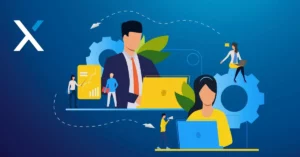 Business Management

M365 Business Standard vs Premium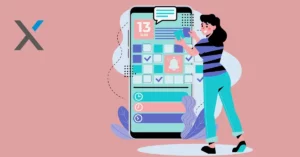 Cyber Security

FBI PSA indicates a malware trend in fake beta apps
We have plenty of other content available to help you succeed.
There's a library of Business Guides, Tech Blog, How To Videos, Tech Tips and more, updated weekly.