Beyond IT support, we're your strategic partner
Boost
success
for your business today.
"Xentric's knowledge in tech and business has been an integral part of my company's growth"
CUSTOMER CENTRIC IT SUPPORT
SERVING THE GREATER LOS ANGELES AREA SINCE 2014
Most small business owners don't know how to turn their tech into a competitive advantage,
so we give them enterprise-level service that fits their budget, ensuring they can grow and scale with ease.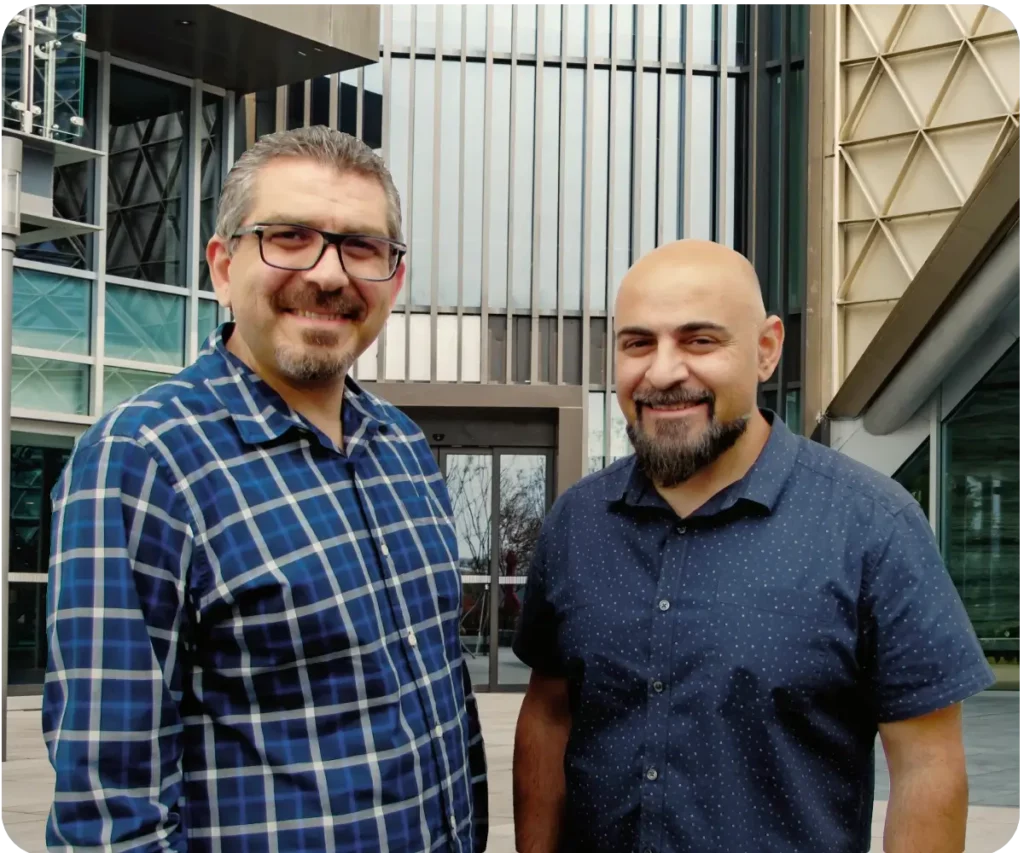 We get it.
That's why we made Xentric [zen-trik]
(a zen-like, customer-centric experience)
Technology is the backbone of every modern business and plays an essential role in its success, but most small and mid-sized business owners have a love-hate relationship with their tech.
Technology is a tool that helps you succeed, but only if implemented correctly or it can hold you back.
We get it.  That's why we customize your IT support to meet your specific needs, and align them to support your goals and vision.
Our goal is to partner with you to provide proactive IT solutions that meet your business today, and scalable for your business tomorrow.
We'd love to champion your IT and help you succeed!
"I'm not a techy person but Arthur makes me understand my IT."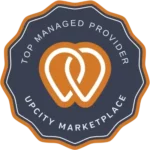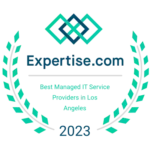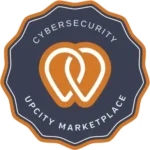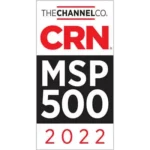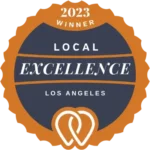 We're not "IT guys". We're Solution Providers.
Worry Free IT
You've got more important things to do than think about your IT. That's okay, you don't have to.
Tech That Works For You
Your IT should be making your life easier, not slowing you down.
Cybersecurity
is a mindset
Keeping your data safe and secure shouldn't be an afterthought. It should be foundational in everything you do.
A Dedicated Partner
Your IT provider should know your business and empower you for success.
"We are so pleased and thankful for the outstanding service Arthur & his team have provided us since day 1"
Managed IT services reduce server and network downtime an average of 85%.
Recapture that productivity and keep your users happy.

All for Health, Health for All
All For Health, Health For All is a multi location Community Health Center spread across the County of Los Angeles.
The Problem:
With over a dozen locations, it was hard for their IT department to monitor all locations at once.
Aging hardware was causing issues with their networks, systems, and unreliable phone service.
Our Solution:
We replaced out their aged hardware and implemented a replacement plan to prevent similar scenarios in the future.
All connections and communications between branches are secure and HIPAA compliant.
Our Xennect phone services allow for critical communication control and transfering between locations based on schedules.
The Result:
This "always on" environment is now truly always on with a resilient network infrastructure.
Each branch is more productive and as a whole, the company functions smoothly and without issues or major downtime.
Cybercriminals can breach virtually every company network.
Know that your data is safe from hackers and backups are securing your vital information.

A2Z Legal
A2Z Legal is a law office located in Burbank, CA.
Specializing in personal injury cases against large insurance companies, they have made a name for themselves taking on major, high profile cases.
Being in the legal field, very sensitive personal and financial client data is stored in their database.
The Problem:
They were NOT a managed service client of ours, and functioned solely with their internal IT.
As such, their cyber security was not strong enough and they fell victim to a ransomware attack.
Our Solution:
Putting the toothpaste back in the tube is a big problem, and not always possible.
However we were able to mitigate the damage by being alerted early enough and disconnecting portions of their network.
Recovering the data was costly, but far less so than paying the ransom. We were fortunate enough to be able to recover 95% of their data.
Most importantly, we implemented layers of strong security measures so they would be protected from these types of attacks, and instituted a backup solution for disaster recovery.
The Result:
They function as if nothing had ever happened. With our cyber security they can rest easy that they are protected against cyber threats.
Over half of small business owners believe their tech tools used right now actually get in the way.
Managed IT scales perfectly with your business as it grows.

Kraft Miles, A Law Corporation
Kraft Miles is a family law practice in Woodland Hills, CA. With the nature of their business, productivity and security is key, and downtime is not an option.
The Problem:
They have multiple attorneys that require hybrid working, both in and out of the office.
Their work includes confidential file sharing of thousands of documents and images both in office and externally.
They also needed a better telecommunications solution.
Our Solution:
We upgraded their firewall to protect their network and gave VPN access so they may work remotely in a secure fashion.
Local Network Storage was installed for all of their documentation and sharing. Local hardware was used for speed and security, and also backed up to encrypted cloud storage to prevent data loss.
Our Xennect VOIP services were implemented for their telecommunications, allowing customized call routing and mobile access.
The Result:
The Kraft Miles network is secure and reliable, allowing productive work in any location.
They have consistently grown their business and been recognized in the industry multiple times.
You can read Joy Kraft's review  here.
What our clients are saying...
Xentric Solutions has been handling our IT needs for years. They are extremely helpful, responsive, professional and always looking out for our best interests. We don't know where we would be without their assistance and support. We simply cannot say enough about how pleased we are with Xentric Solutions.
I manage IT for a multi-location health care provider, so it's hard for me to oversee each location in real-time.  Xentric Solutions has been a savior for me and my company. They provide support whenever we need and are always looking out for our best interests. Thank you Xentric Solutions!
Xentric Solutions is always there when I need them. Amazing customer service, easy to get a hold of, extremely knowledgeable and always meet our needs. They always look out for our best interests when it comes to phones, security, servers and back-ups.
Working with George was very easy. They say they want partners, not customers, and this is truly how they relate. I am looking forward to continuing the relationship.
We are so pleased and thankful for the outstanding service Arthur & his team have provided us since day 1.
Xentric upgraded all my inhouse computing from multiple physical servers to one virtualized server and switched us from traditional phone system to an internet phone system. They did all the work (planning, procurement, installation and support), ensuring that all 25 older workstations were upgraded and meshed with the new installation. Since then, Xentric has provided consistent, reliable support for all hardware needs.
Extremely knowledgeable in the field of cybersecurity for small businesses. They provide outstanding information and services at very reasonable rates. I cannot think of any other place to go. Very trustworthy. I was left with confidence that I am in good hands with Xentric Solutions.
We use Xentric for all our business IT needs. They always provide excellent customer service and are very professional. They are extremely knowledgeable and I highly recommend them to any business.
Xentric's knowledge in tech and business has been an integral part of my company's growth.
One million percent recommend Xentric Solutions. They know their stuff, work hard to provide the best customer service possible, and make themselves available when you need them most. They are reliable, knowledgeable, and great to work with. If you're considering hiring Xentric, do it without hesitation.
As a small business owner, I am impressed with the competitive prices, excellent professional service, and quick turn-around time with Xentric Solutions for all of my IT needs.
It's easy to transform your IT.
1. Contact Us
Get a free 15 minute assessment
2. Let us guide you
We'll customize an IT strategy that fits your business
3. Give the OK
We'll execute the strategy
4. Results
You can spend time on your business instead of your tech.
Get Started Today!
Review your IT with a "no-strings attached" 15-min meeting with Arthur.
Super personalized experience. Communication was quick, easy, and to the point. As soon as I told Xentric my needs, they sent me the best options, and made sure that I was set up and ready to go ASAP.
Frequently Asked Questions
What services do you provide?
Simply put, we do pretty much everything. We become your IT department. We take on the role of a trusted partner to guide your tech along with your business so it works for you – not against you.
As for specific services, we provide an abundance of IT services, and we specialize in:
Managed Services
Backup & Disaster Recovery
File Sharing
Remote Access
Server Management
Cloud Hosting
Network Design
Cybersecurity
Business Phone Service
Looking for something not listed? Chances are, we do that too. Just get in touch.
What is a Managed Service Provider (MSP)?
A Managed Service Provider is an IT services company that provides support using a "Managed" approach, which is proactive in nature.
Instead of waiting for a problem to arise, your technology (workstations, servers, firewalls, etc…) is monitored and maintained before minor issues become major problems. It's actively managed.
You can think of it like dental hygiene.  Nobody likes going to the dentist and getting their teeth worked on. So you brush, floss, gargle, fluoride rinse, get routine cleanings, etc… We won't tell your dentist you don't do most of those things, but they do help prevent bad stuff like cavities and gum disease. It's preventative medicine.
Managed Services are preventative treatments for your technology.
Do I need professional IT services?
Technology is an integral part of our daily lives now. You use it for your business already. As such, it needs to be taken seriously and factored in as a part of what makes your business run.
If you think of your IT in that manner, it changes how it gets implemented in your business – as part of it's DNA. 
Now who is going to take care of that IT?  You should get an expert. 
Professional IT services are a must if you own your own business. They are experts in their field, trust them to give you the best service you can get.
Our team has decades of experience – each. 
Each member of our team has years logged full of technical engineering and more importantly, business implementation. We've run businesses for others, and ourselves. Now we are helping other companies like yours. You can read more of our story on the "About Us" page.
We don't just "do IT."  We know how to implement IT to run businesses in a practical manner. That means not just solving problems, but reducing costs, and enabling growth and increased revenue.
Do you fix broken computers?
We are not a PC repair shop. 
We manage PCs so they function efficiently and extend their lifespan and work effectively for you.
Can I just pay hourly when I need you?
Sorry, but we don't do "break/fix."  Break/Fix is the opposite business model from Managed Services, where instead of managing and maintaining technology it is left unattended until something breaks and needs fixing. 
When analyzed, the Managed Service is actually far cheaper for businesses than a Break/Fix service. 
Regular maintenance on a car to keep it running is far cheaper than not doing anything and then repairing the engine when it breaks down. Technology is the same way. Less headaches, less downtime, and cheaper maintenance fees is always the better option.
Price varies on your needs and the services provided for you.  
As a breakdown though, our pricing is based on site location(s), number of people, and number of devices.
We work hard to simplify this into an affordable monthly charge. To enable a cost effective solution, we do require a head count of at least 10.
Get in touch with us and we can provide a quick IT assessment and quote tailored for your business.
Do I need to buy hardware?
Not necessarily.
Our services will require quality hardware to secure and manage your business. Unless you already have sufficient hardware we will probably add or replace hardware devices.
This can be done in a manner of fashions:
You can buy the hardware outright.
You can lease to own the hardware, where you own it at the end of the term.
You can use HaaS (Hardware as as Service) where you use the hardware for a monthly service fee. This also ensures your hardware is kept modern and doesn't age out.
What is "Investing" in IT?
In the old days, business existed, and technology came along later. It was something added on to it, to help it out. It was an added expense. A shrewd manager would try to reduce that cost as much as possible to improve their bottom line.
That was then, this is now. 
Today IT is an integral part of our daily lives and your business. Business simply can't exist or function without technology. It helps drive their business and generates profit.
Those who think of their IT as something to invest in, to make their business better, will return dividends far over those who view IT as an expense and try to reduce the cost.
How will you help me gain a competitive advantage?
When we get your IT running smoothly, it reduces costs, enables growth, and increases your revenue.
Statistically the average employee loses 12.4 hours a year to server downtime, and 6.2 hours lost to network downtime. Managed services reduce server and network downtime more than 85%.
If you currently have internal IT, Managed services frees up their time to focus on important priorities. If you don't have internal IT, all the time your staff spends fighting tech issues gets freed up to be more productive. Reallocating those staff resources translates to a 42% average increase in productivity.
You can save on infrastructure expenses by changing how you pay for your hardware. Own, Lease, or HaaS. The later of the two can save as expenses when calculating taxes.
If you move them to Cloud Services, you save the cost of the hardware, the energy to run it, and the space to house it.
Managed Services has economy of scale. Your IT can service you perfectly now, and easily scale up to support you as you grow.
All of that and it gives you and your team access to immediate expert level support, all at a predicable monthly cost.
What can I expect to see as a result of Managed Services?
Managed IT Services are both about what you do see, and what you don't see.
You won't be seeing systems offline frequently. You will see less spam (and phishing) emails. 
You will see less frustration, and more productivity, out of yourself and your staff because their tech works properly.
How quickly will you respond to my problems?
While we monitor and maintain your systems we will resolve many issues before you even know it's a problem.
We have technicians and engineers standing by to respond quickly and take care of any issues that do arise.
We are there for you and will not leave you waiting to get a response.
Some IT companies won't reply for days, our typical response time is minutes.
Do I need to be concerned with CyberSecurity? I'm just a small business.
Yes. 
Being a small business means you're MORE of a target than the big companies.
Think of it this way: There are bank robbers, but bank robberies are fairly uncommon. Why? Because while they have a large sum of money, they also have strong security to protect it.
On the other hand, convenience store robberies are VERY common. They have far less money than a bank, but they have far less security too.
Without CyberSecurity, your business is easy pickings just like a convenience store. 
What's worse, our analogy is only talking about money. Cyber criminals are after your money, but they are also after your data. They can sell it on the dark web, or use it to exploit your vendors and customers to attempt to get their money and data too. 
If that isn't enough, here's the statistic that should make you raise an eyebrow; 60% of small businesses go out of business within 6 months of a ransomware attack.
Is your 24/7 Proactive Monitoring service really 24/7?
Yes! Our proactive monitoring is indeed 24 hours a day.
We have a team of experts that monitor at all hours of the day and night. If it is a minor incident, we'll take care of it during normal business hours. If it is a major threat, we will mitigate it immediately.
All of this is so you can sleep well at night.
What is a ransomware attack?
Ransomware is one form of cyber attack on companies, where bad agents encrypt all of your company data. This completely shuts down your business and they make you pay a ransom to get it back.

It's the most damaging form of attack out there, and it's common.
Some stats:
Ransomware attacks are up 151% from 2020 to 2022 and up an additional 49% in the first half of 2023.
80% of organizations were hit with ransomware in 2021.
The average cost of a breach is over $4MM, not including the ransom.
60% of small businesses close their doors within 6 months of a ransomware attack.
These statistics aren't meant to scare you, but more to help you realize just how dangerous this form of cyberattack is. It serves as a wake up call that if you don't have a plan in place to protect yourself, you need to get one.
Do you offer Business Phone services?
Yes! 
Our Xennect VoIP service provides you with business grade features such as menu trees, mobile phone app, and much more.
All of this, and at a savings between 30% and 50% of your current phone bill.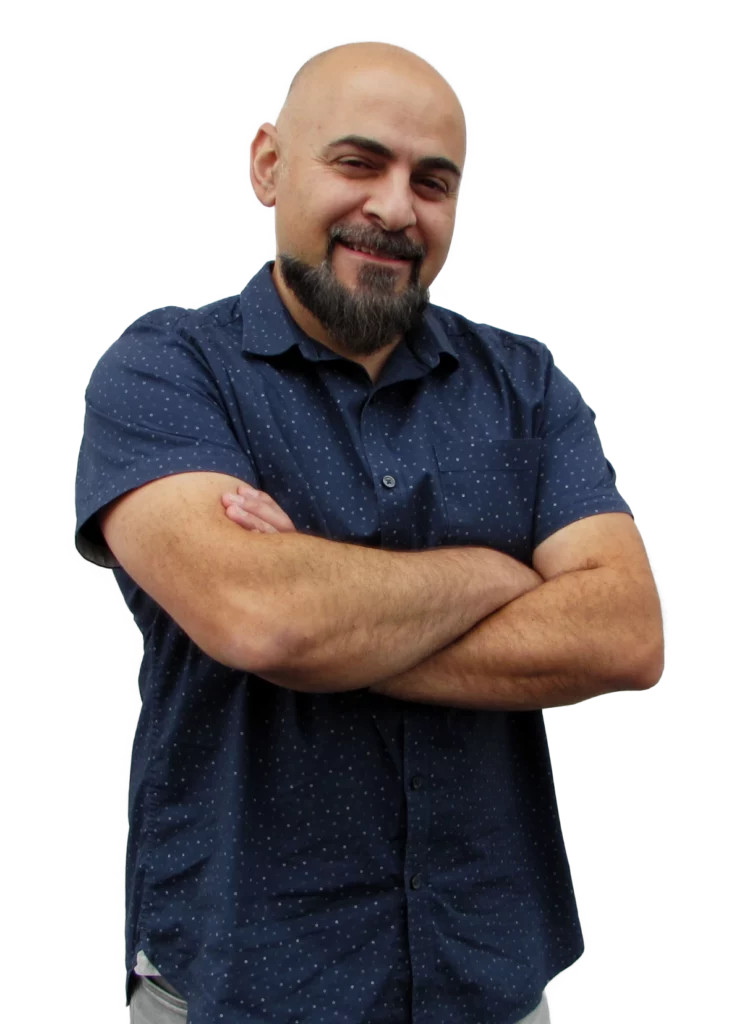 Are you ready to turn your business technology into a competitive advantage?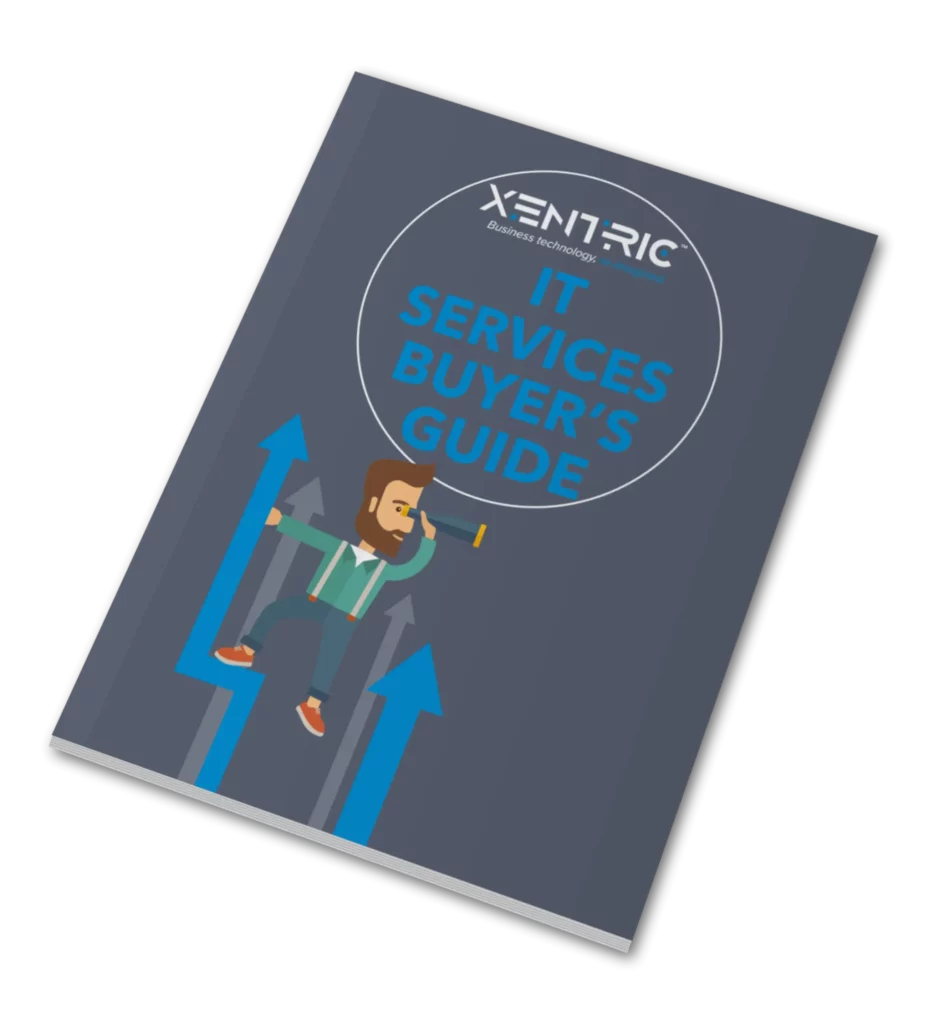 Trying to find the right partner to handle your IT?

It's difficult. You probably don't know technology very well, and all the companies seem the same.
It's scary. There is a lot of risk involved in having a company take control of your tech.
So how do you make a decision?
Here's how.
The IT Services Buyers Guide is a comprehensive 50-page book about selecting the right IT partner.
Download your copy – absolutely FREE.
And when we say free we mean it, no email forms to fill out or paywalls to get by. It's truly free.
We simply want to empower you to find the right IT partner for your business (even if it's not us).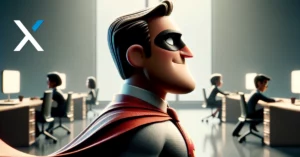 Business Management

turn your team into heroes
We have plenty of other content available to help you succeed.
There's a library of Business Guides, Tech Blog, How To Videos, Tech Tips and more, updated weekly.